Click this Support button to make a donation to the Russellville project.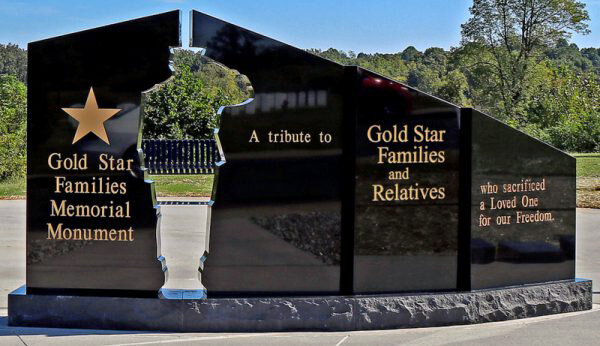 Hershel "Woody" Williams was born on a dairy farm in 1923 in Quiet Dell, West Virginia. He enlisted in the United States Marine Corps and served in the Battle of Iwo Jima with the 21st Marines, 3d Marine Division. During the battle, Mr. Williams displayed "valiant devotion to duty" and service above self as he "enabled his company to reach its objective". Mr. Williams' actions, commitment to his fellow service members, and heroism were recognized on October 5, 1945, when he received the Congressional Medal of Honor from President Truman at the White House. Mr. Williams is the sole surviving Marine from WWII, to wear the Medal of Honor.

While visiting Arkansas during the Arkansas Run for the Fallen, we invited Woody to address a banquet crowd of over 125 at the Lake Point Conference Center of Arkansas Tech University on beautiful Lake Dardanelle, on March 15, 2019. Woody inspired us with his stories of meeting individuals & families from across the nation who have lost loved ones on the battle field. He states humbly that the Congressional Medal of Honor he was awarded is not worn around his neck for his own recognition, but rather in honor of those who have fallen in service. His commitment to honor Gold Star families has inspired our local Salute to Freedom Task Force to join with Woody's foundation to erect a Gold Star Families Memorial Monument in the Russellville Veterans Park once completed.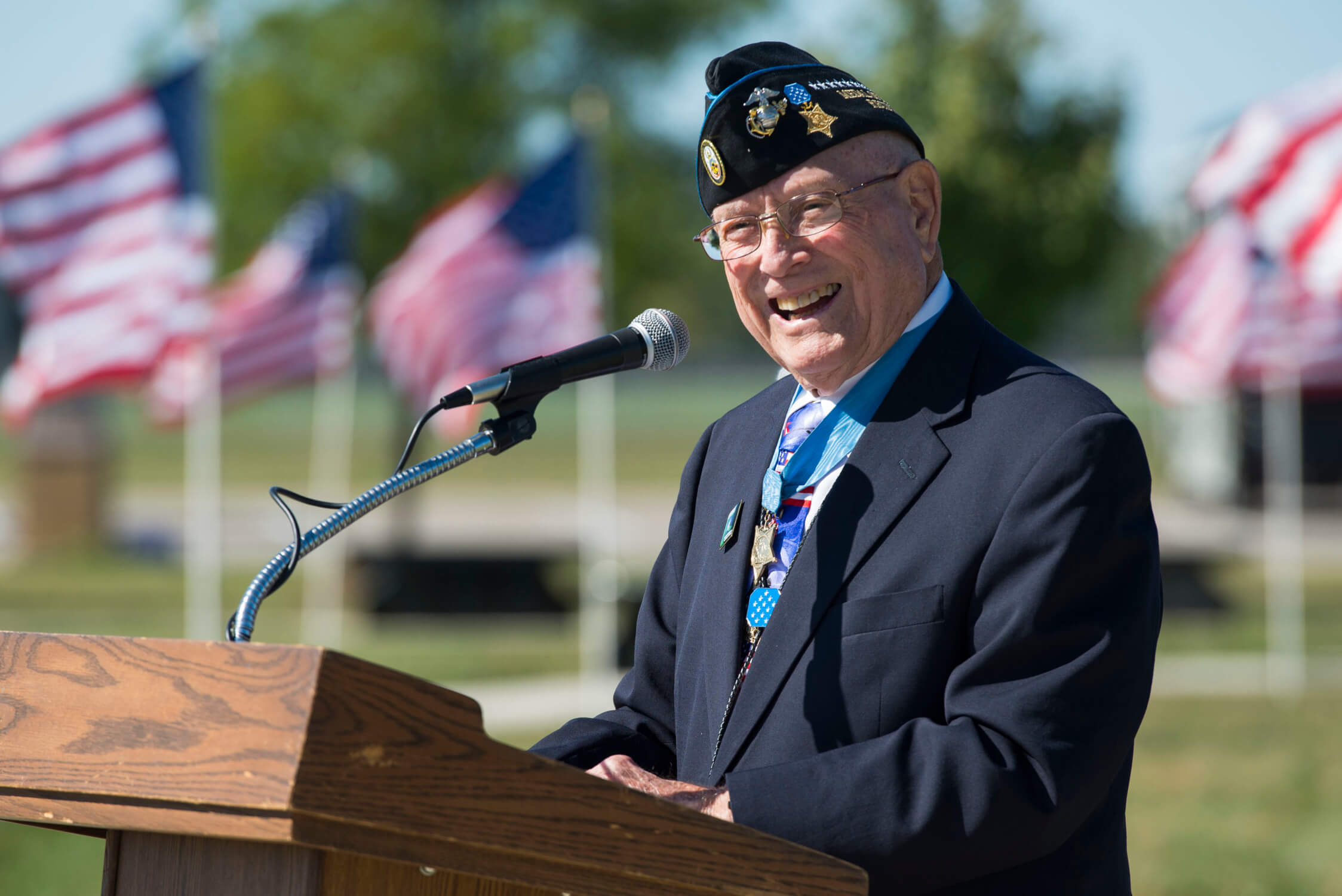 Woody at the memorable event compliments of Michelle Chenowith with River Valley Now.